In this article, we will introduce the new Instagram font called Instagram Sans, published in the recent Instagram rebranding.
On May 23, 2022, Instagram rebranded and unveiled its new Visual.
The first thing that got the most attention in the new Instagram branding was the change in the color of the Instagram logo and gradient.
Now Instagram uses the same color system as before, but a little brighter and more vivid.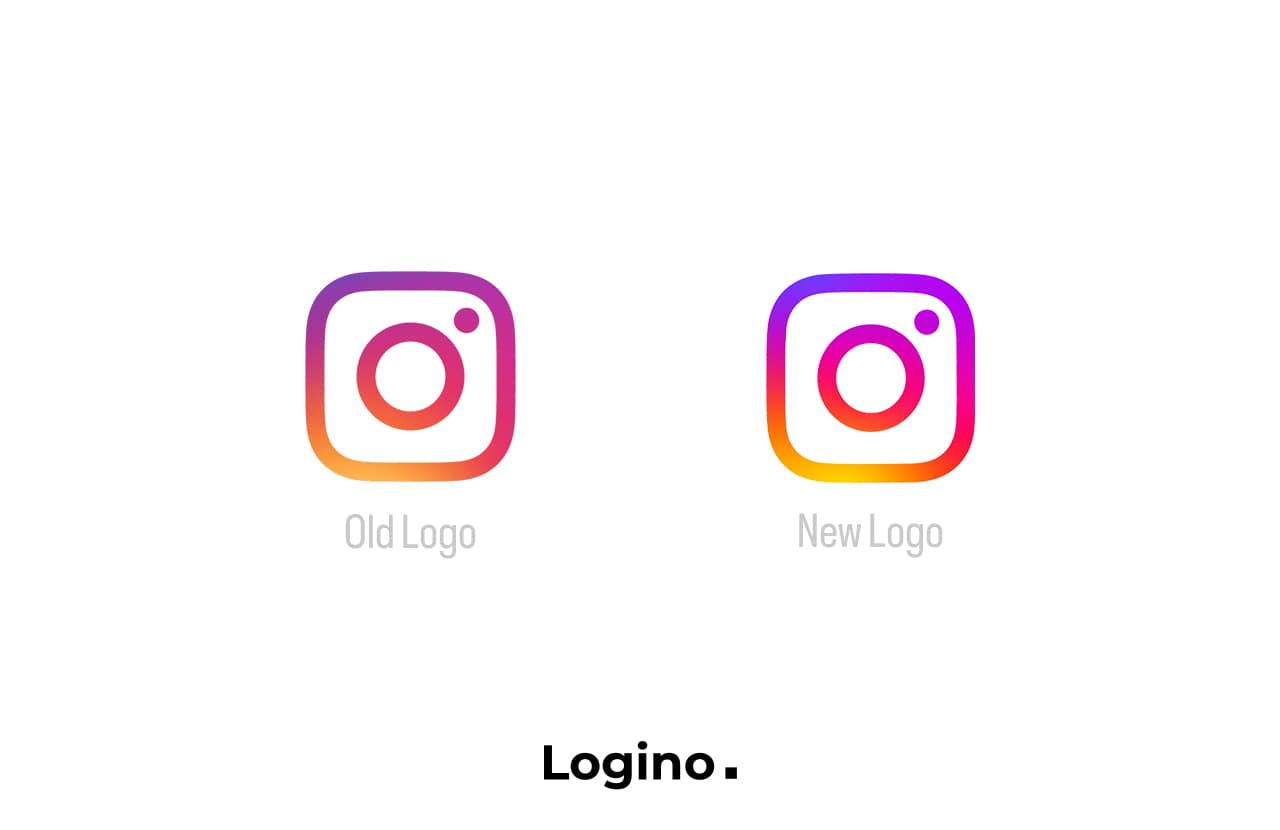 But in addition to color, other things changed in this rebranding, such as font and layouts.
Instagram has stated that the purpose of this rebranding is to show the freshness of this application.
For this reason, it has used bright and high contrast colors and fonts with rounded corners, which are used in the world of branding to show a fresh and youthful brand.
Instagram said:
Today, we're bringing new energy and purpose to our colors, typeface, logo, and other brand elements with a refreshed visual identity.
But the most important thing that changed in this update was the Instagram sans font, which we will mention in this article, stay with Logino.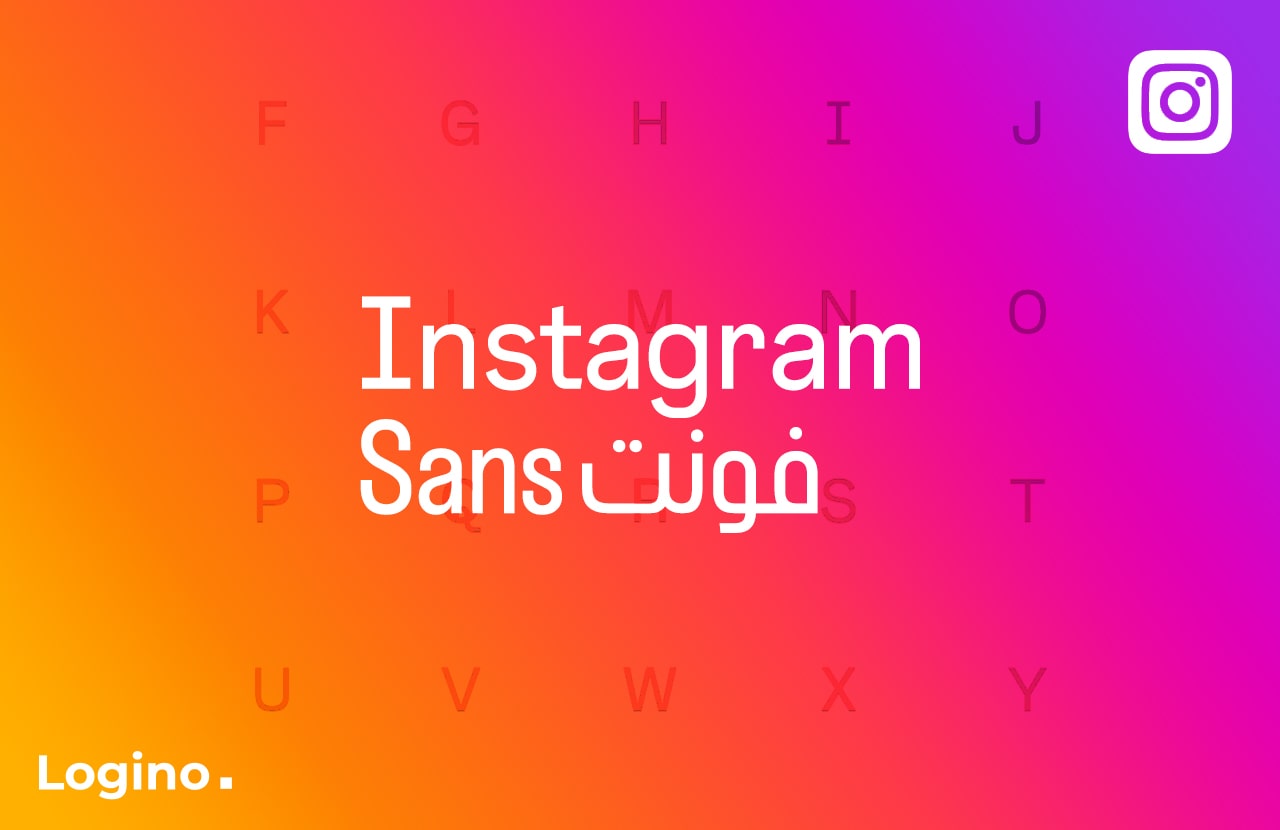 What fonts does Instagram use?
Instagram app fonts are different on different devices, such as Android and iOS devices,
Instagram uses the Freight Sans font in large texts and the Neue Helvetica font in the body of the iOS app.
And in the Android application, Instagram uses the Freight Sans font in large texts such as iOS and the Roboto font in the body.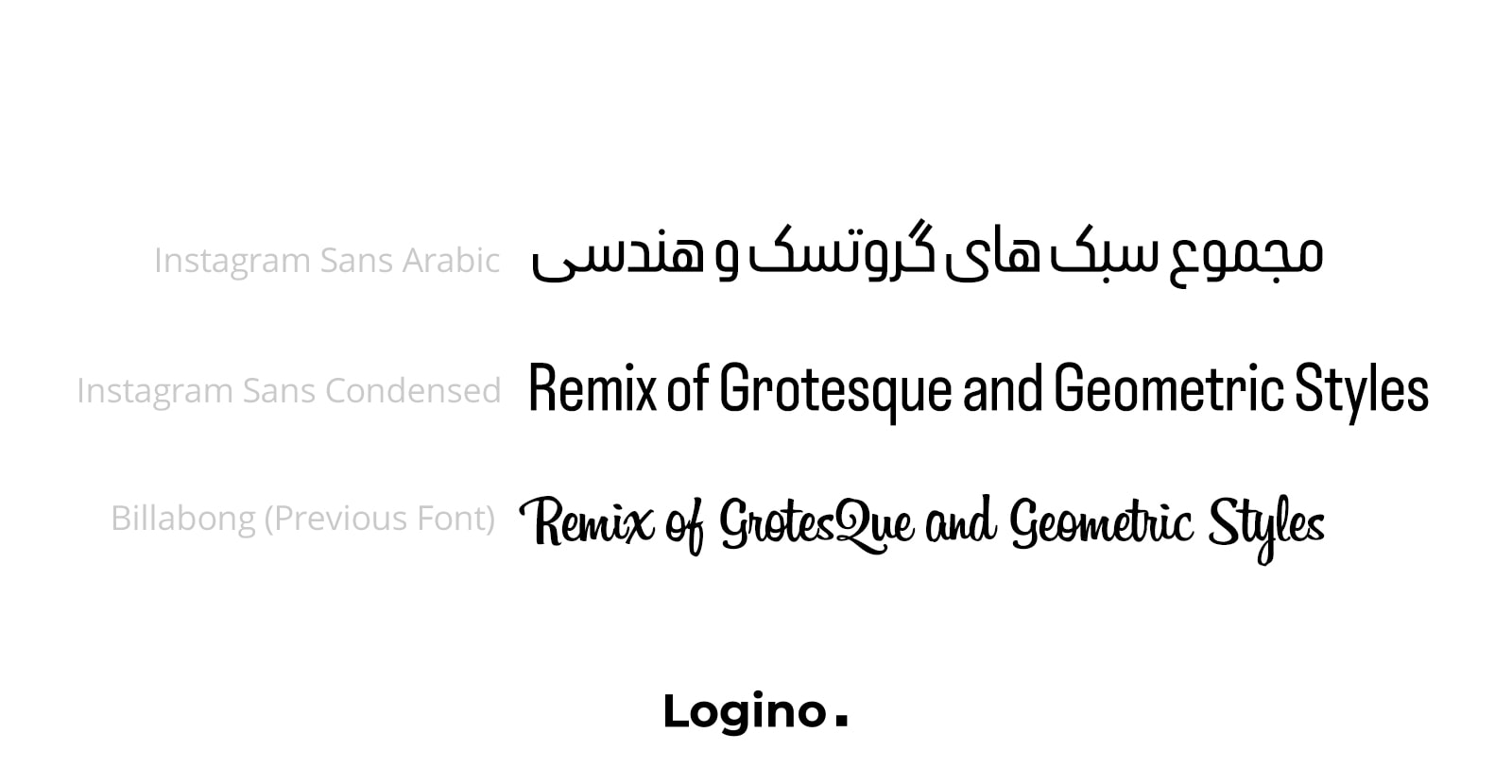 The previous font of the Instagram logo may also have attracted the attention of many.
Instagram uses Billabong font for its previous logo font.
This font is popular among designers, and they use it a lot for various designs related to Instagram.
Instagram Sans Font, New Typeface
In this re-branding, Instagram has also presented a new font that can be used in different places on the platform.
The name of this font is Instagram Sans, and in addition to English, it also supports other languages.

This Update is the biggest change Instagram has made in the typeface logo since its inception.
This new typography is a combination of grotesque and geometric styles.
This font is inspired by the company logo and has square and circular shapes.
In addition to English, it can be used for other languages ​​such as Japanese, Arabic, and Thai.
New fonts include Instagram Sans Regular, Bold, Light, Medium, Condensed, and Condensed Bold.
The Instagram Sans font is very similar to the Sans-Serif fonts.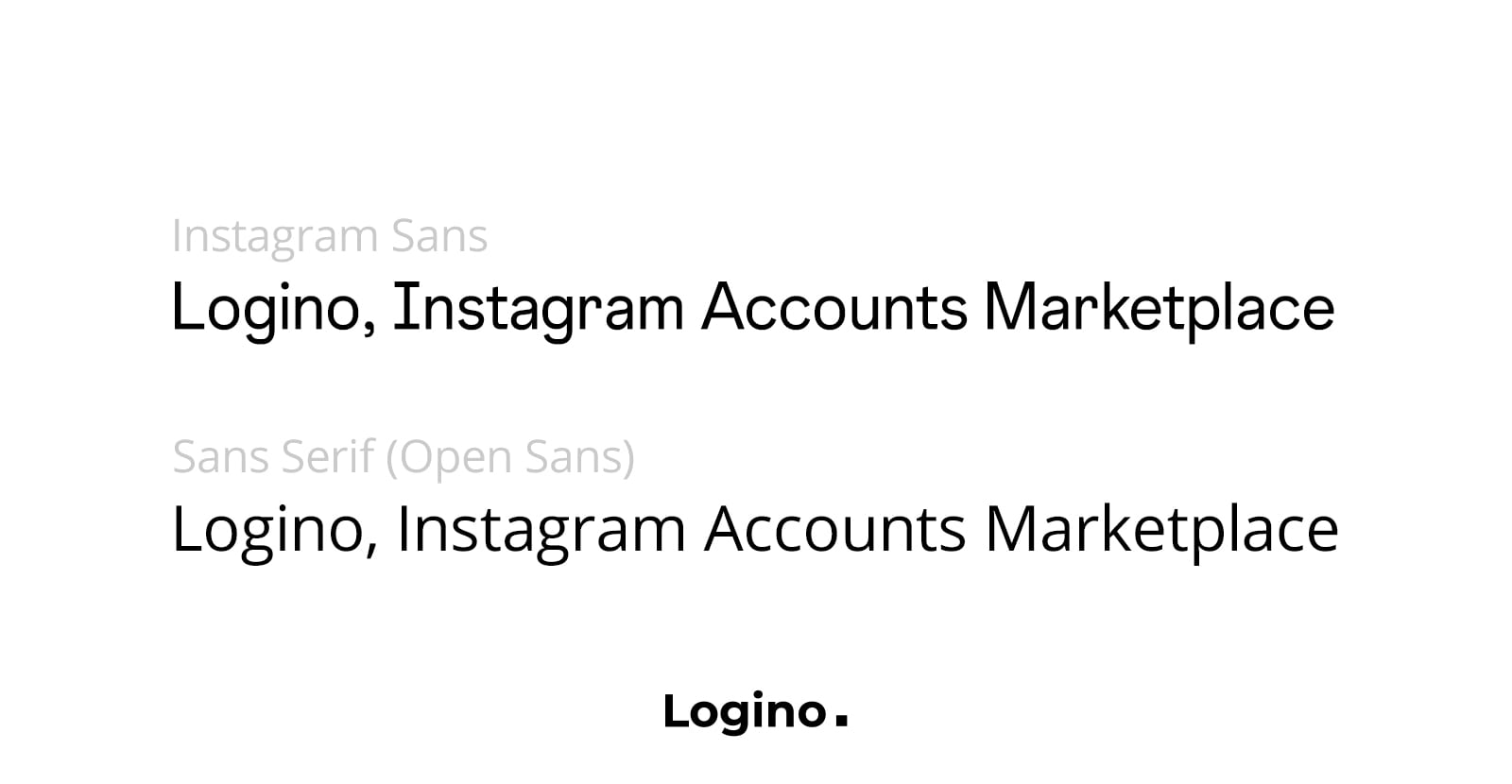 Download Instagram Sans Font Family
You can download these fonts for free from below:
⬇️ Download Instagram Sans Regular

⬇️ Download Instagram Sans Condensed Regular
Instagram Sans for other Languages:
⬇️ Download Instagram Sans Condensed Arabic

⬇️ Download Instagram Sans Condensed Thai

⬇️ Download Instagram Sans Condensed Hebrew

⬇️ Download Instagram Sans Condensed Tamil
Note that the format of all these Font files is TTF.
How to use Instagram Sans Fonts in Reels and Story?
This font will help content creators use it in their stories and videos.
This font has not been added to the Story of most Instagram accounts yet, 
But soon, Instagram will add this font to the Story and Reels.
Follow the steps below to select Instagram Sans font:
Tap the 

Plus sign

 (

+

) icon and scroll to 

Story.

Then tap 

Create

. 

Write

 a text.

Select a font

 from the bottom.
The first font from the fonts section at the bottom will be the Condensed font from the Instagram Sans fonts series.